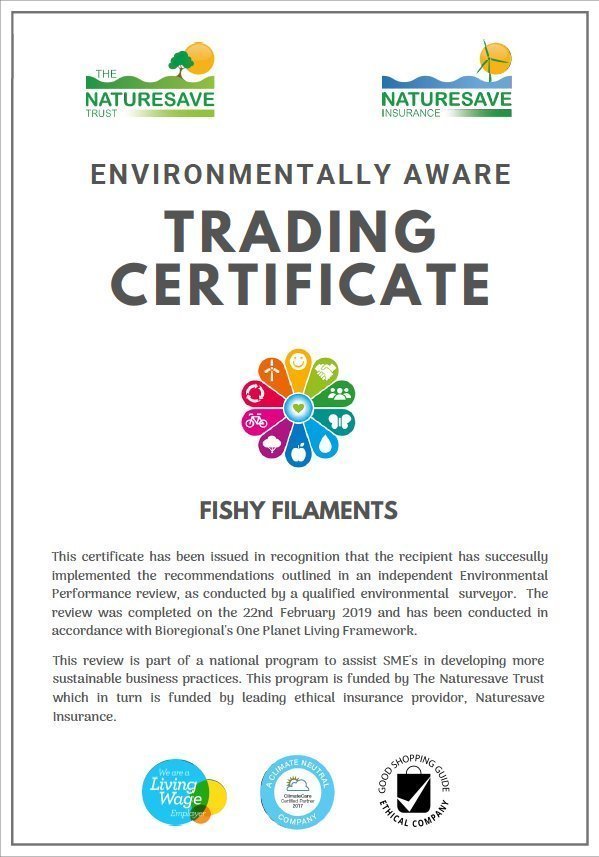 We're proud to have been awarded our 'Environmentally Aware Trading Certificate' after implementing recommendations made during a survey carried out in February 2019.
We have an on-going commitment to get better at being good, and part of that is understanding what 'good' means from perspectives other than our own. This is the first external study of what we do and whether we can do it in a more sustainable, ethical or eco-positive way, but it won't be the last.
This study was carried out by a qualified environmental surveyor in accordance with Bioregional's One Planet Living Framework. Bioregional is a sustainable practice consultancy with 25 years of experience working with business to help understand its impacts and implement best practice. Recent clients include M&S, Innocent and Kingfisher.
The report contains recommendations on the following principles;
Zero carbon
Zero waste
Sustainable transport
Sustainable materials
Local and sustainable food
Sustainable water
Land use and wildlife
Equity and local economy
Culture and community
Health and happiness
While we will make the report available upon request to organisations that require evidence of sustainable practice in order to honour their own commitments, it does contain some proprietary information on our processes that we are not ready to share more generally just yet.